Warranties at Thompson Auto Sales
Whether you want peace of mind for covering unforeseen repair costs or the safety and security of road-side assistance, an extended warranty is a great investment.
Thompson Auto Sales has partnered with Elite Warranty to offer a variety of extended warranty options with various levels of coverage. Elite is a well-established company that has been offering quality extended warranty coverage for over 20 years.
We offer warranties that can provide coverage for up to 5 years or an additional 100k miles - now that's peace of mind!! Most warranties are zero-deductible warranties and all warranties provide coverage in all 50 states and Canada. To find out more about the specific warranty options that are available to you please click the link below or feel free to contact us today. We will walk you through your options and help you choose the warranty coverage that's right for you.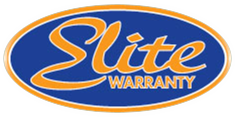 See Elite Warranty Options